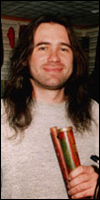 Swetja is a composer, arranger, multi-instrumentalist and multimedia specialist.
His civil name is Jaroslav Svitek, and he was born in Banska Bystrica, Slovakia. He won the first prize in the prestigious worldwide music contest USA Songwriting Competition in 2002 for his composition named Genesis in the world music category.
Besides his studio work and active interaction with a number of Czech and Slovak musicians, bands, orchestras, theater groups and visual artists of diverse backgrounds, it should be noted that Swetja plays regularly with the famous American blues player King George, who was a close friend of Jimi Hendrix, and also with the top figure on the world free-jazz scene George Haslam.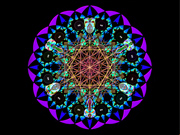 Listen to the sample of Swetja's Genesis