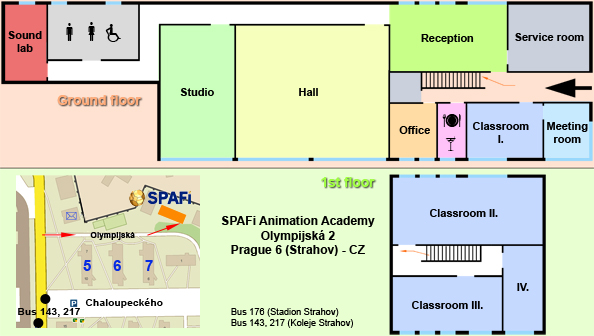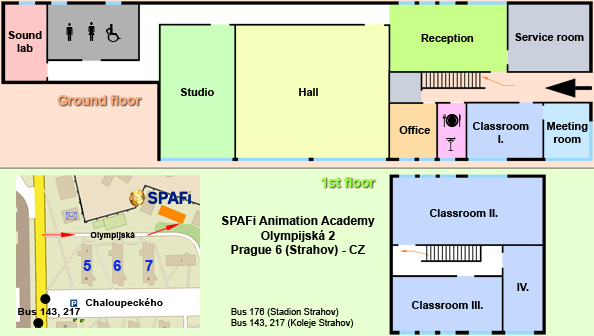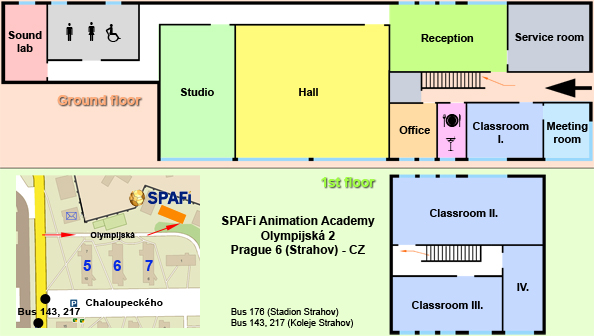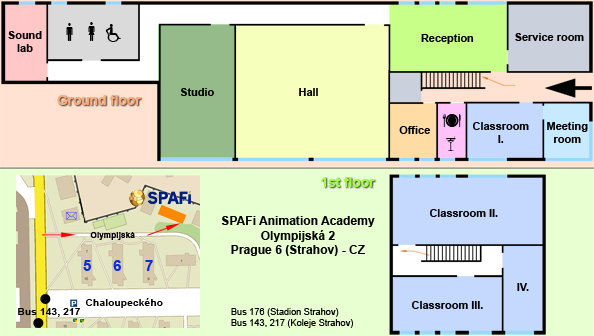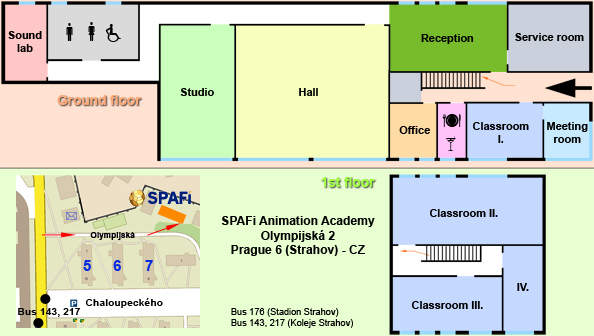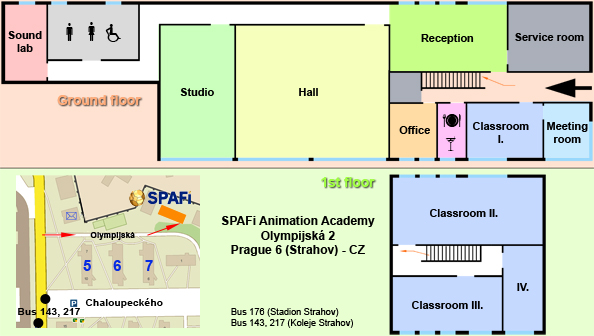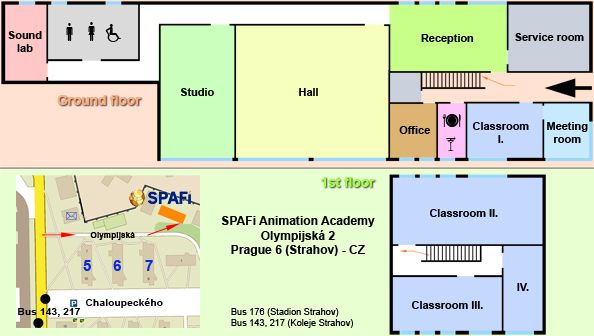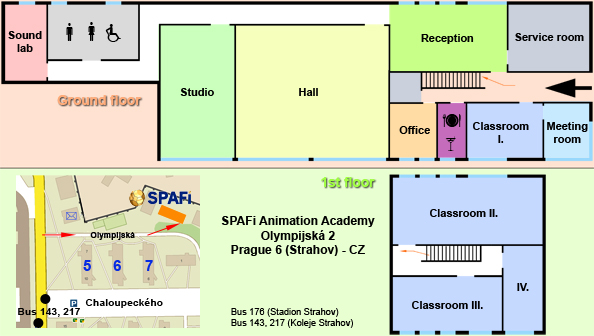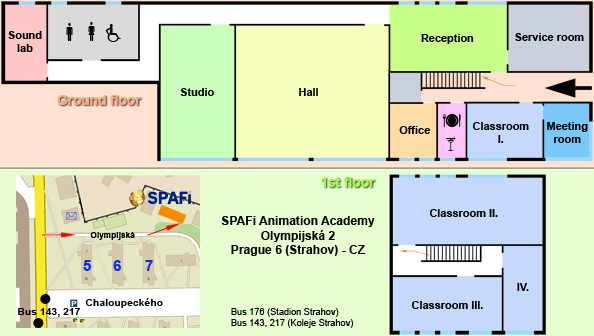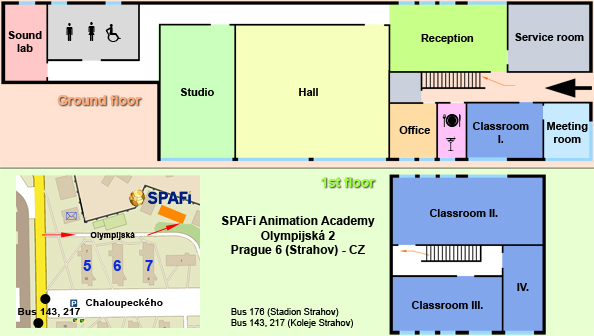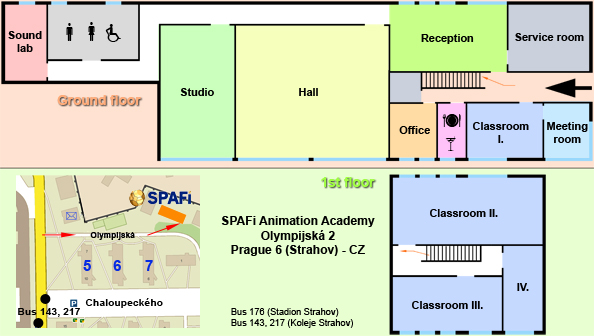 SPAFi Animation Academy is located on Strahov hill in the centre of city Prague. Surrounded by
nature and playgrounds it gives perfect opportunities for sports and relaxing. During lunch time you can choose from wide range of bars & restaurants within the area.
VISIT US ON OPENING DAY SEPTEMBER 25th 2008!